THE LATEST
New Traiteur De Paris Products!
We are pleased to announce the arrival of four mouth-watering Traiteur De Paris products to our range.
Vegan Hazelnut Lava Cake - Classic hazelnut fondant with a molten center and topped with roasted chopped hazelnuts.
Banana Gourmand Cake - Chocolate and banana crumble with liquid chocolate center topped with banana pieces.
Hazelnut Crunch Slice - Layered hazelnut slice with chocolate mousse, chocolate crunch on cocoa-hazelnut biscuit, dipped in a milk chocolate with hazelnuts.
Asparagus and Parmesam Souffle - Smooth aerated souffle with parmesan flavour, decorated with pieces of asparagus.
---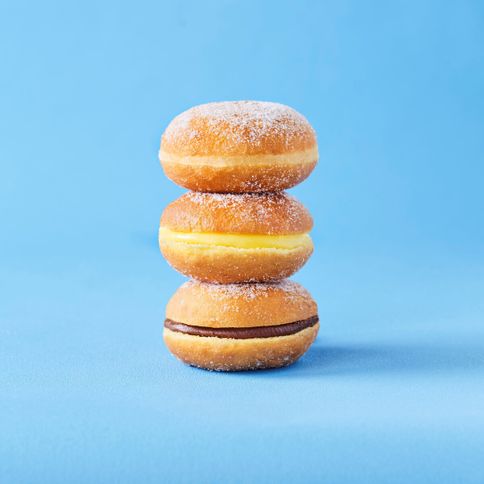 New Bridor Donuts!
We are super ecxcited to announce that we have just added two amazing Bridor prodcuts to our range. Introducing the custard-filled Bola de Berlim donuts and the unfilled Bola de Berlim donut. They're absolutely delicious and we cant wait for you to try them!
Plain Bola De Berlim - A typical Portuguese doughnut made from fried brioche dough. It can be eaten on its own or be customised by adding a filling or topping depending on what you fancy.
OUR BRANDS
DESSERT SOLUTIONS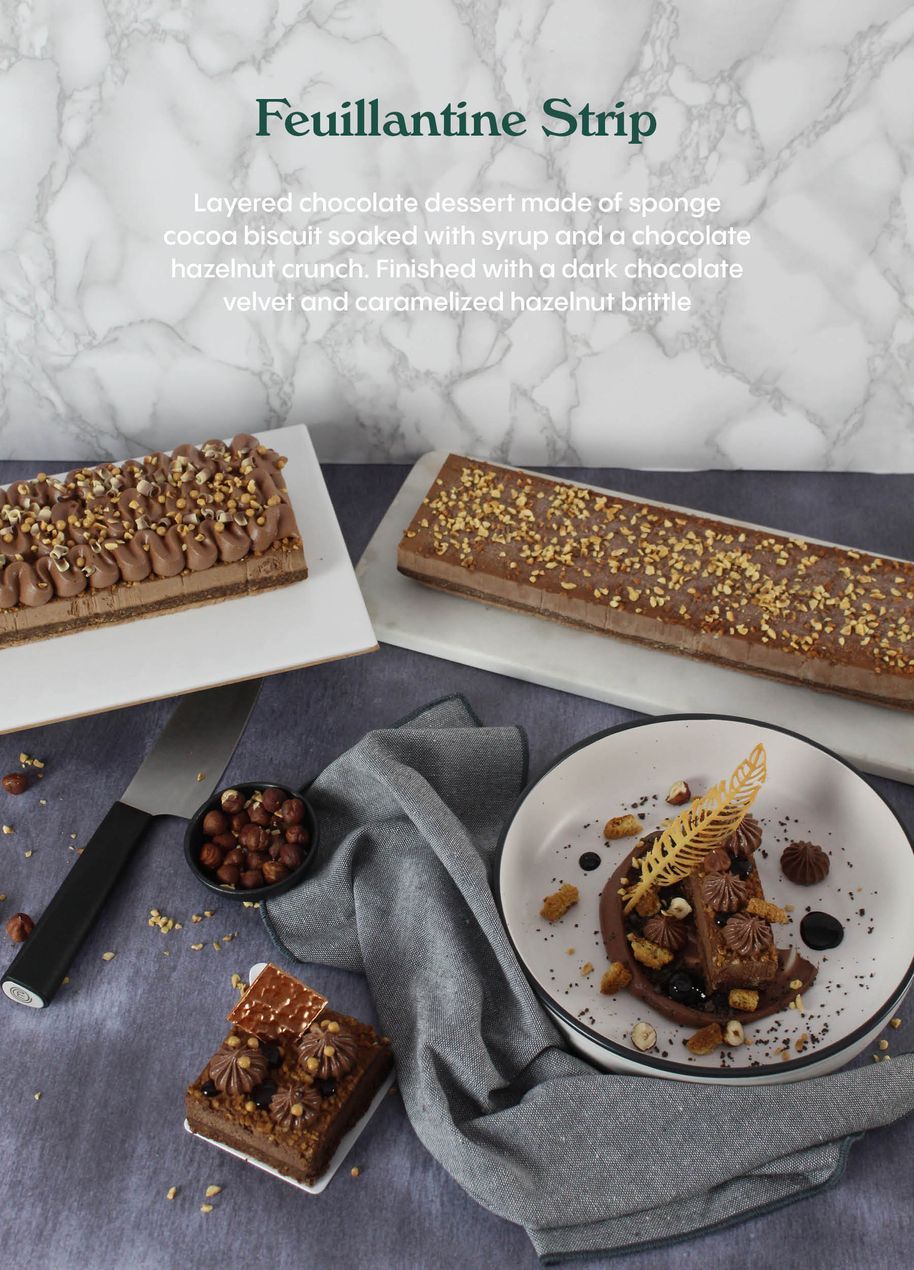 One Dessert, Unlimited Presentations
Mademoiselle dessert slabs fit into anyones business. Catering, Cafe, Fine Dining and more. We provide the dessert pre made and all you have to do is add your own flare to it.
Try the fresh Lemon Mascarpone, the velvety Chocolate Feuillantine, the creamy Strawberry Raspberry or the tropical Mango Passionfruit.
Every dessert melts in the mouth with flavour and texture..